OMG IT'S FINALLY HAPPENED!
forks_it
MAKES
fandomsecrets
.
Only for all the wrong reasons. Sigh.
---
Here's a secret for you. We at
forks_it
have been waiting so patiently for the day when one of us steps over the line and finally becomes fodder for someone's hate secret in graphic form. And we
have
! Look at that beauty!
But it's all wrong. This isn't a secret condemning our investigatory efforts and our mocking ways. (Should we mock harder? Are we not sarcastic
enough
?) Apparently we never make fun of our own wank!
I wish there were another Edward&Bella community on LiveJournal.
to_our_meadow
hisdazzlingeyes
cullenswan
pianist_singer
courageous_lamb
:)



lion_lamb has the worst mods.



Increase in members=inflated ego
ALL WE HEAR IS WHINEWHINEWHINEWHINE.


it's "sarcasm" and everything they say is "funny"
We at
forks_it sincerely apologize that you have a different sense of humor, but we totally agree it's something that you should hate
lion_lamb mods for.


"forks it", a community where they never make fun of their own wank
LMAO OH RLY?
LION_LAMB.
1.)
SOMEBODY BURN THAT WITCH!
by
petitebelette
2.)
Don't Bite the Hands that Feed You
by
_transformed
(WOW ISN'T SHE A
MOD
AT
lion_lamb
?)
3.)
Edward VS. Jacob, The Saga Continues
by
forksgirl
4.)
TWILIGHT KILLS
by
petitebelette
NOT TO MENTION...
Warning: Strange STD Ravages Twilight Fandom
by
winsomewords
(Hey, isn't
petitebelette
the
mod
at
mygirlsunicorn
? Didn't
_transformed
create that community and maintain there once upon a time?)
What don't we wank here that happens at
lion_lamb
?
So we're not perfect. Maybe every once in awhile some off-hand comment about how it's not even fucking raining or god complexes slips through our fingers... but it's not because we don't openly admit to them.
We just don't
feel
like it, because we're lazy and have other things to do besides relive the stupidity of fandom. Sometimes, once is enough.
Banhappy godmods
30+ bans in one night, from one thread
You're so cute. Where'd you get that information? It was 15, actually. And they were mostly troll accounts.


Unfair leniency for their flist
BLAHBLAHBLAH WHERE IS THE BASIS TO THIS INFORMATION WHINEWHINEWHINE.


chrissydechagny gets away with trollbaiting Team Jocob fans & bashing KS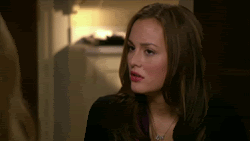 HOW RUDE. We at
forks_it bet you got into a debate with her and she totally ripped you a new one with--wait for it--logic.


IT SUCKS but it's the only E&B on lj!!! I HAVE NOWHERE ELSE TO GO. D:
We're not impressed. TRY HARDER, thanks.
Source:
#113 @ fandomsecrets